Rwanda is a small hilly country located in East Africa with great tourist treasure. Africa Tours Adventure will take you on the unspoiled Rwanda's tourist attractions which include Gorilla Tracking in Volcanoes National park, Golden Monkey tracking, Wildlife game safari in Akagera National park, Primate tracking in Nyungwe Forest National park as well as nature and cultural walks.
Rwanda came to spotlight after the 1994 genocide that led to death of over 800000 people, and the post genocide era ushered in the new government that has since improved the country's infrastructure as well as tourism industry making her the most thought after tourist destination in Africa due to her history and tourist attractions.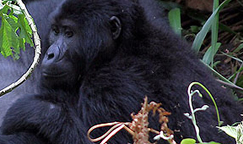 A two days gorilla tour will start and end in Kigali Rwanda, with an overnight near the park, tracking gorillas in Volcanoes National park.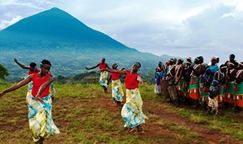 A three days gorilla and golden monkey tracking in Volcanoes National park starts and ends in Kigali Rwanda with cultural walk after gorilla tracking.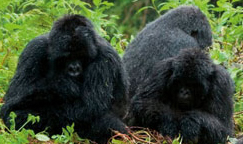 4 Days Double gorilla safari will see you track gorillas twice in Volcanoes national park and track golden monkeys before transferring back to Kigali.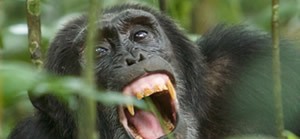 5 Days Rwanda primates safari will start and end in Kigali taking you to Nyungwe for chimpanzee & Colobus Monkey tracking and gorilla tracking.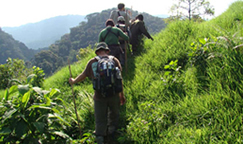 4 Days Rwanda tour will start and end in Kigali with gorilla tracking and hike of Mt.Bisoke, with golden monkey tracking in Volcanoes National park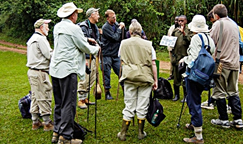 10 days Rwanda Safari will take you across Rwanda's most visited tourist destinations with a visit to Volcanoes, Akagera and Nyungwe Forest National park
Contact Us for Inquiries